Yomi Robotic Surgery - Concord, CA
Robotics Enhance Delivery of Precision Dental Implant Surgery
Schedule Now
Our Patients Come First! That's Why We……
At Smile Makers Dental Care in Concord, CA, we pride ourselves on staying up-to-date on the latest technology and advances to provide the most optimal care and results for our patients. The Yomi Dental Robotics is a system that uses robotic technology to assist Dr. Ewing and team during dental implant procedures, with the aim of improving patient outcomes and reducing the potential for human errors. 
The Yomi system is designed to work in conjunction with Dr. Ewing's skill and expertise, allowing for more precise and accurate placement of dental implants. Yomi Robitics uses a combination of 3D imaging and haptic technology to help guide Dr. Ewing's hand during the placement of the implant, which can result in a more accurate and comfortable experience for the patient. 
The Yomi system also has the potential to reduce the amount of time required for the implant placement procedure, which can lead to less discomfort, faster recovery times for patients and a less invasive procedure.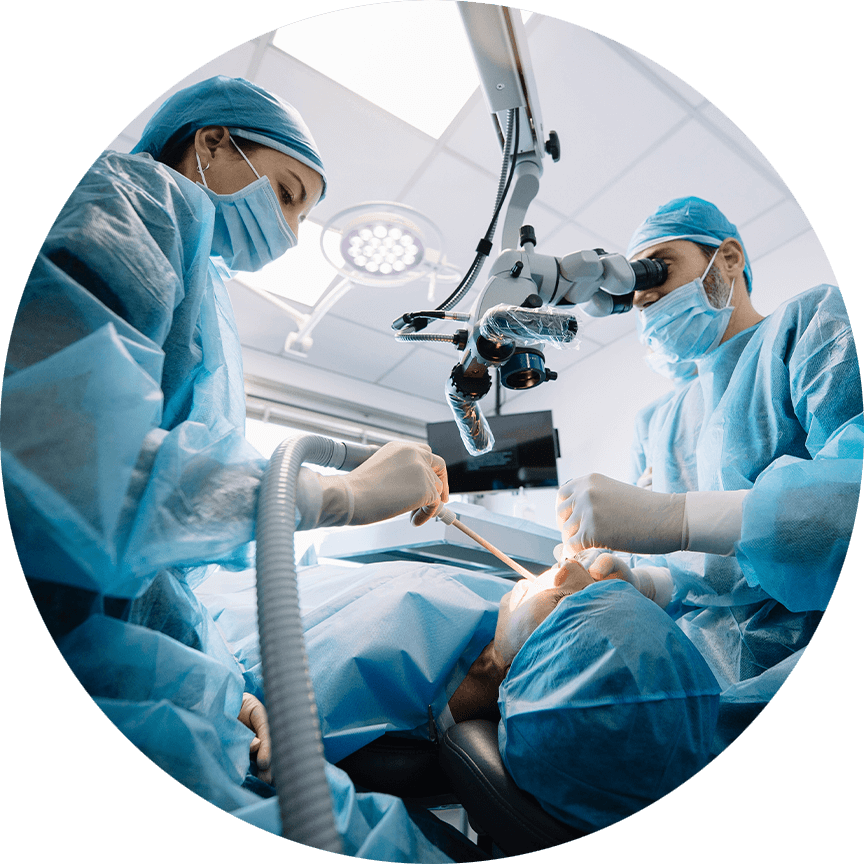 Achieving Restored Smiles with the Latest Technology and Expertise
The Yomi® dental robot takes the art and science of dental implants a step further by providing audio, visual and physical feedback to guide the surgeon in precision implant placement. It's interesting to note that while robotic surgery has been around for over two decades, the Yomi robot is the first and only FDA-cleared robot-assisted dental surgery system available in the United States. Its clearance for general dental implant procedures in 2016 and for full mouth dental implants in 2020 indicates its safety and effectiveness in performing complex dental procedures. 
The Yomi robot has been used to place more than 10,000 dental implants since its FDA approval and is making headway for dentists in dental implant surgery. By combining the expertise from Dr. Ewing with the precision of a robotic system, Yomi can help deliver transformative dental implant results that can improve patients' quality of life in Concord, CA.
Robotics: Enhancing The Results Our Patient's Receive
Freehand dental implant placement has a high success rate in skilled hands such as Dr. Ewing and these techniques are still widely used by many competent dentists and specialists. In addition to a dentist, a robot provides several advantages, especially in full arch cases.
Without the limitations of cameras or physical guides, Yomi streamlines preoperative dental implant procedural planning, while navigational guidance provides an unprecedented level of instrument precision and control. Dr. Ewing performs virtual surgery on the computer, which creates a plan that the robot follows during actual guided dental implant surgery.
The robot uses a 3D scan of your mouth with exact angles and depths needed to drill into the bone to precisely place dental implants. Yomi robotic haptics guide Dr. Ewing's hand throughout the implant procedure, while also allowing dynamic adjustments based on her clinical expertise.
By guiding the precise implant angle and location and securely maintaining this position, Yomi prevents unintended deviation and incorrect placement.
Additional benefits include:
Renewed Dental Function for A Lasting Smile!
Schedule your consultation for Dental Implant Surgery!